Featured

Best selling

Alphabetically, A-Z

Alphabetically, Z-A

Price, low to high

Price, high to low

Date, old to new

Date, new to old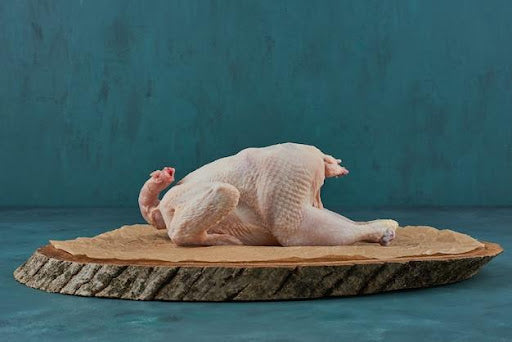 100% raw, natural, highest-quality turkey meat
Made with 100% turkey meat and bones
Made and sourced in Australia
Human quality ingredients
Hormone and preservatives-free
Excellent source of minerals, vitamins, and amino acids
Frequently Asked Questions
Yes, dogs can safely consume turkey. All the raw dog food at Right Start Pet Food is prepared from freshly sourced ingredients and is devoid of any harmful ingredients and additives. Our raw pet food is the ideal option for your furry friend. It is rich in nutrients like B vitamins and essential fatty acids that can enhance your dog's skin and coat health, promoting shiny and lustrous fur and improving their dental and overall skeletal health as well.  It is a great alternative for dogs that can not tolerate chicken or have other food intolerances.
Yes, turkey necks can be a safe and beneficial treat for medium to large dogs. They provide a natural source of calcium and encourage dental health by promoting chewing and reducing dental plaque. Your dog will love biting the raw, meaty bones. 
Turkey is usually well-tolerated by dogs with sensitive stomachs or food sensitivities. It has a lean nature and contains high-quality protein, making it a gentle option for digestive health.
Turkey mince can be a regular part of your dog's balanced diet, provided it is unseasoned and free from any harmful additives. It offers a lean protein source that can contribute to your dog's overall nutrition.
When you introduce turkey meat to your dog, it is better to start with smaller portions so that they tolerate it well. Gradually increase the amount, monitoring for any signs of allergies or digestive issues.
Brain, heart function and support are great for allergy sufferers and sensitive skin and tummies. Rich in protein, calcium, phosphorous, minerals, superfood containing glucosamine and chondroitin for a bone and musculoskeletal system supporting movement, cell development and protection of organs.
Natural, wild, organic and grass-fed organs are best for your pets. We suggest feeding various organs, from liver, kidney, trachea, lungs and heart.