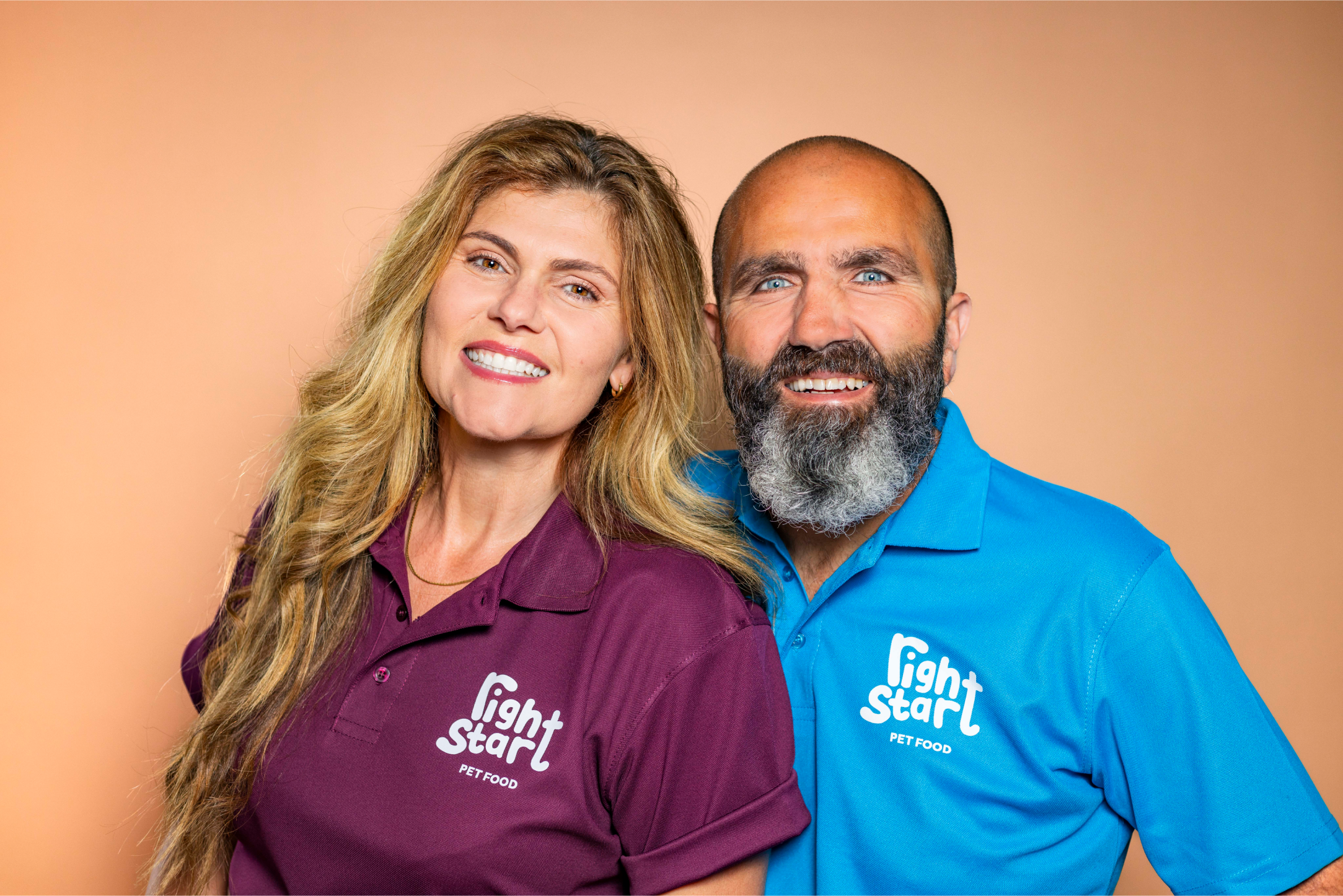 The Founding Couple
Hi, Fran and Frank Here! 🐶 
As breeders since 1998 & pet-owners ourselves; our signature recipes have been used by pure pedigree dog breeders and training, performance/breeding/working facilities becoming a favourite household raw dog food brand, trusted by retailers and wholesalers as a quality and unique formula providing a significant difference in pet food across Australia.
We formulated RSPF meals for our very own dog's breeding and training facility. Over the years our hands-on experience feeding puppies to senior, dogs from working to sport dogs, we have achieved generation after generation of long-term healthy dogs living a fulfilled life from our selection of real wholefood fresh premium ingredients to our highest and strict standards for all pets across Australia to enjoy just like our very own fur family do every day living a happier, fulfilled healthy life the Right Start way.
Nourishing the Earth
Living Sustainable
100% premium Australian sustainable human-quality ingredients. Lowering our waste footprint with sustainable packaging to be fully recyclable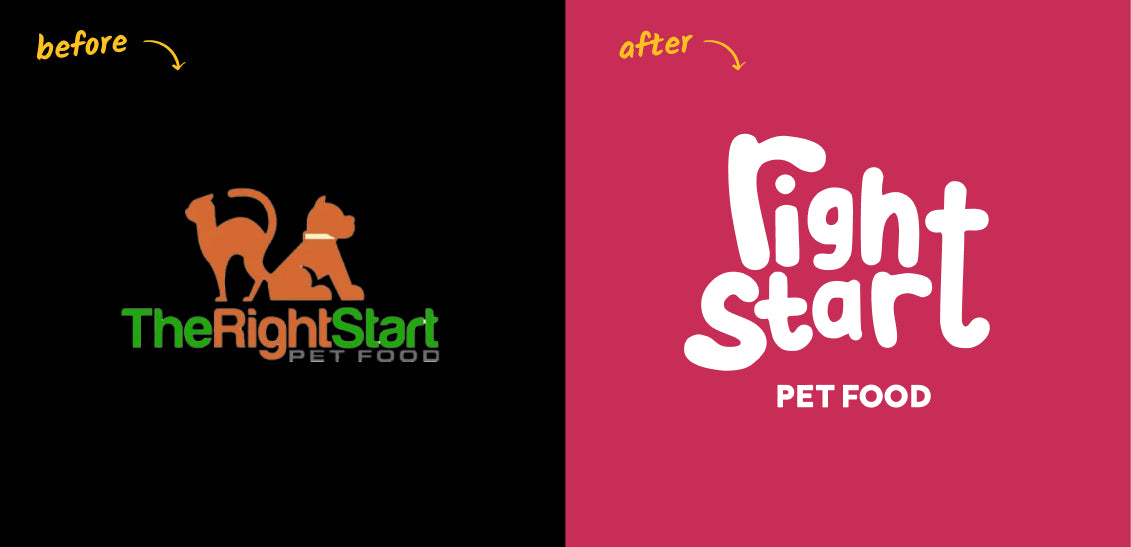 Our rebrand, new website & subscription meals will allow our customers to receive a more streamlined ordering experience so we can focus on what matters most - creating quality, raw & fresh meals for your pet! Our new logo conveys a playful & brighter vibe (like our owners!) whilst staying true to our promise of delivering only the highest quality products and authentic experience.
Frequently Asked Questions
For twenty-five years, it was through the love of our own dogs as breeders, trainers and exhibitors that our formulas had been created, and the Right Start Pet Food was born.
A carefully formulated meal backed by a nutritional analysis, developed for all life stages as a species-appropriate complete and balanced diet.
Our formula had been fed to our own dogs from as early as 2006. As demands grew within our pet community, we made it official online in 2016.
It is a 100% natural raw food that is biologically appropriate for dogs and cats of all ages — Australian ethically sourced and approved human quality ingredients you can see and trust for your pet's health.
A bowl of freshness will be the most obvious; at Right Start, we are all about fresh food, and diet makes all the difference. Pets that have made the switch to Right Start have noticed significant and positive changes, noticeably happier with regaining energy, improved coat, skin, digestion, oral health, consistent poo and less of it with more get up and go.
Every pet should try our Right Start diet; that's why our Starter Pack for cats and dogs is a great way to start.
We reward loyalty with welcome discounts and ongoing savings for subscriptions; our online store always offers special promotions.
We suggest to always feed the desired amount to avoid waste. It is recommended for your dog to complete meal within a 10-15 minute window, this is ample time for them to complete the meal. Some breeds may take longer, this is perfectly fine; however if your dog walks away within the first few minutes, this is a clear indication your pet is not hungry, remove the meal, placing it back into the refrigerator.
Feeding a raw whole food diet is always best, offering the most nutrient-dense nutrition without depleting them from cooking or rendering down to a biscuit. Natural is always best; you will notice a significant difference in your pet's overall energy, behaviour and wellness from the Right Start diet. Dogs require a high-protein diet of raw meats made up of amino acids, which are the building blocks of life, providing them the energy, building and repair of cells and muscles while balancing hormones and immune function.
Any meat protein that is not tolerated by your dog should be avoided; some dogs may have a reaction to specific proteins, creating an allergy and or food intolerance.
Yes, Right Start meals are all raw-fed diets. No risk is associated with our raw meals; all potential contaminations through pathogens and bacteria are eliminated through our processing, snap frozen for freshness, the Right Start way
Absolutely 100% grain-free.
Right Start is produced all in-house, not commercially outsourced; we have complete control over every aspect of our production process, our hands-on approach ensuring the highest safety measures in our Sydney-based human-grade food facility.
Please contact our Customer Care Team via email at hello@rightstartpetfood.au or phone at 0407 224 518 between the hours of 8 a.m. - 5.30 Monday to Saturday; we are here to help get you off to the Right Start with your pets.
Absolutely! Once you are a Right Start subscriber, you can order treats as a one-off or have them recurring in every box. You can switch up your preferences at any time via your customer account. Ensure you update this before our Midnight cut-off the week your box is due for delivery.
Yes! That is what your pets deserve: quality and freshness of 100% human-grade ingredients; the Right Start Way!