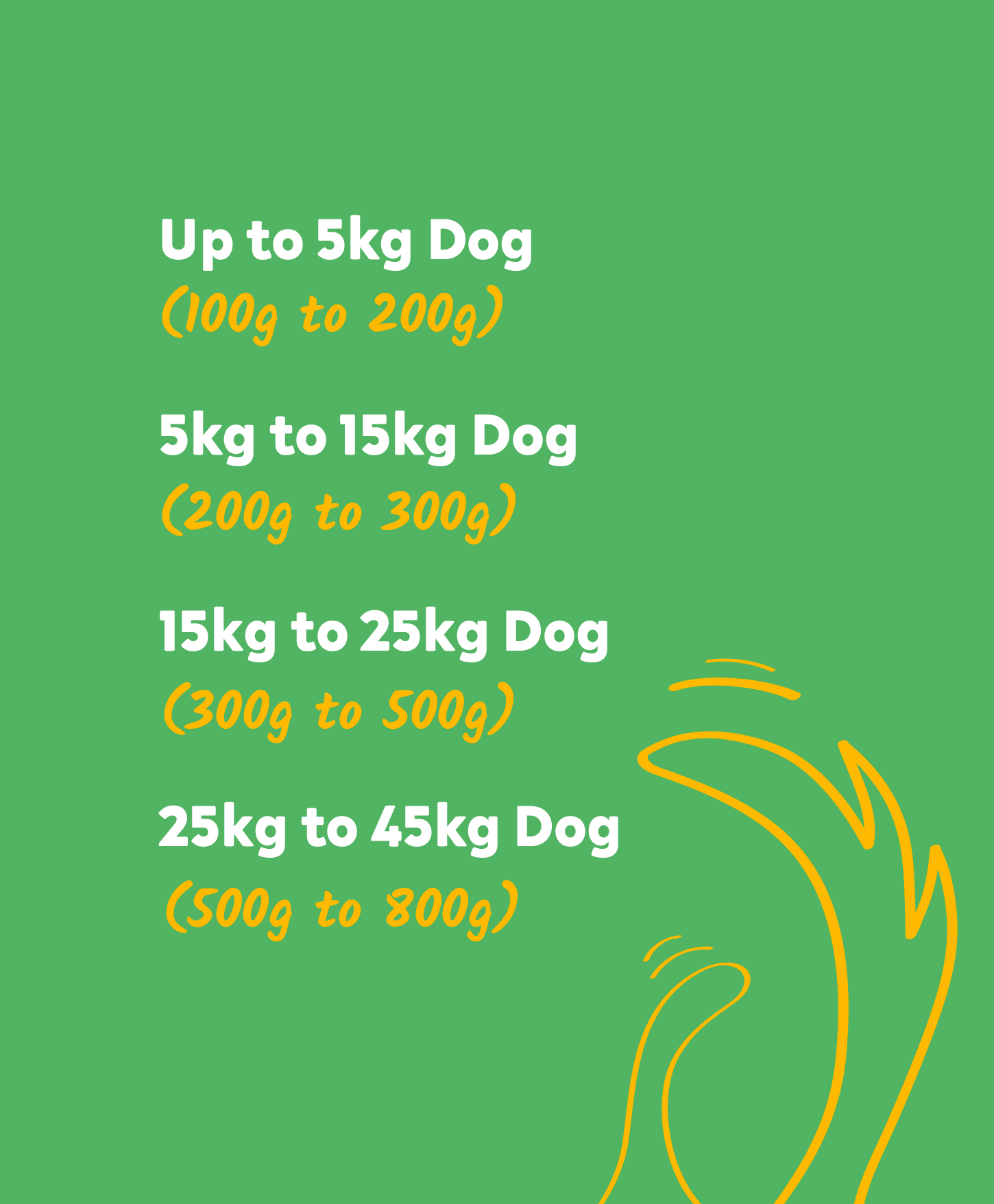 This is a guide only.
Intake will vary depending on age, weight, breed, sex, and pet's activity!
Feel free to adjust your pets quantities accordingly to their goals be it weight gain, muscle mass or weight loss, not every day requires the same amount of food. 
This is a guide only.
A cats weight, activity level and weight goals will contribute to the quantaties feed.  A 5kg adult cat will consume 125g daily however kittens is calculated base on their age not weight therefore the guide is best to follow up to adult weight.
Here to Help
Contact Us!
Got a question about your fur baby or just want to chat? Fill in your contact information below and we will get back to you!
ANNOUNCEMENT — Use this section to include scrolling announcement text