KONG Wubba No Stuff Giraffe Dog Toy
Tax included.
Premium, Sustainable, Complete & Balanced
100% Raw, Fresh & Natural Aussie Ingredients
Suitable for puppy, adult and senior dogs.
Results per 100g
Calories
224
Energy
938kj
Protein
14.2g
Crude Fat
18.1g
Fatty Acid Profile
Saturated Fat
5.7g
Trans Fat
0.2g
Mono Unsaturated Fat
9g
Poly-Unsaturated Fat
3.3g
Omega - 3
1.3g
Omega - 6
1.5g
Omega - 9
7.5g
| | |
| --- | --- |
| ALA | 392mg |
| EPA | 243mg |
| DHA | 452 |
Vitamins & Minerals
Calcium
855mg
Phosphorus
314mg
Dietary Fibre
9g
Carbohydrates
1.1g
Ash
2.1g
Moisture
63g
Beef Meat, Salmon Meat and Finely Ground Bone & Cartilage, Kangaroo Organ Meat, Blueberries, Broccoli & Baked Sweet Potato
The Wubba No Stuff Giraffe is ideal for those dogs that are wild about fetching and tugging fun. The long tails are ideal for natural thrashing with no stuffing and a flat shape designed for chewing satisfaction. The squeaker adds to the enjoyment making play sessions last even longer.
View full details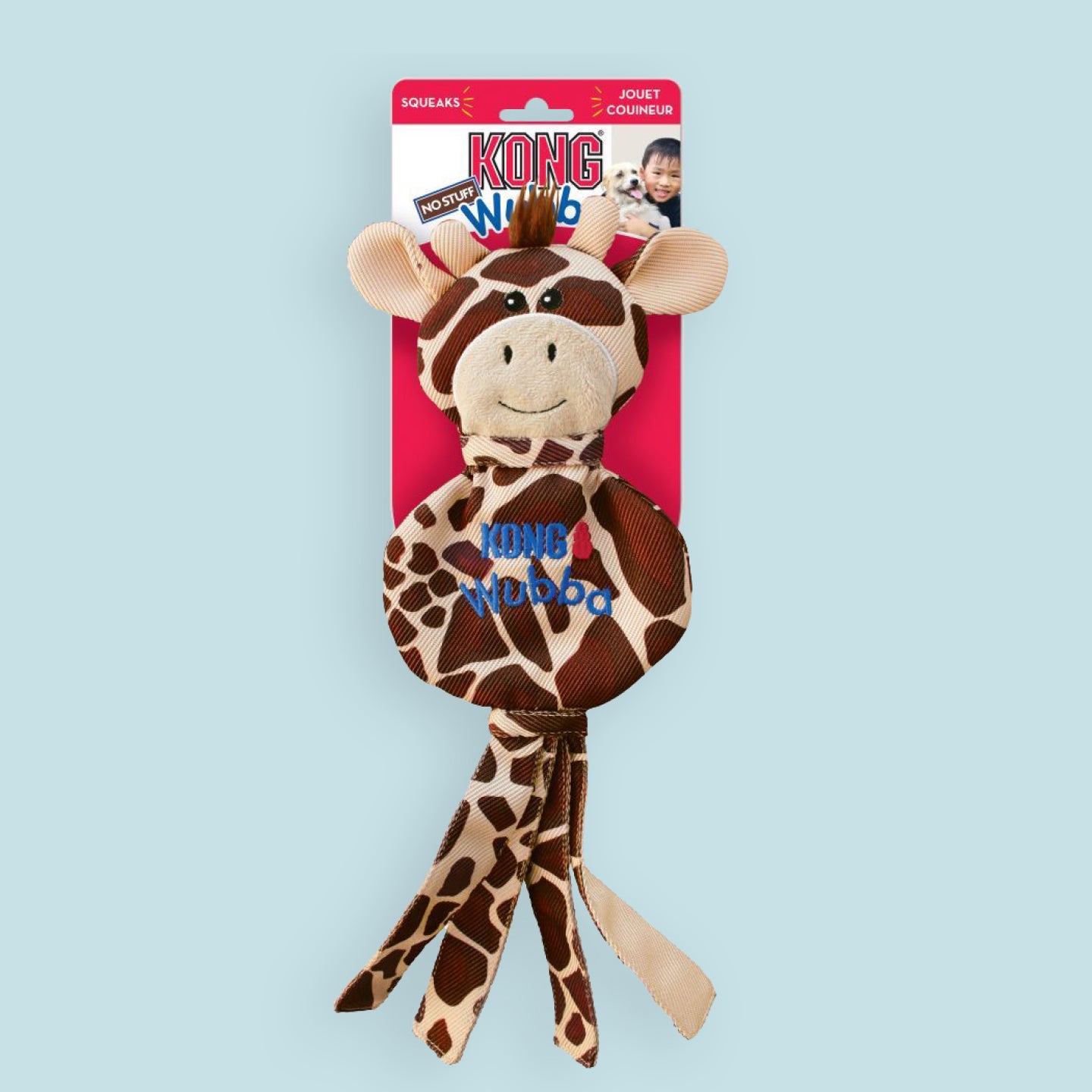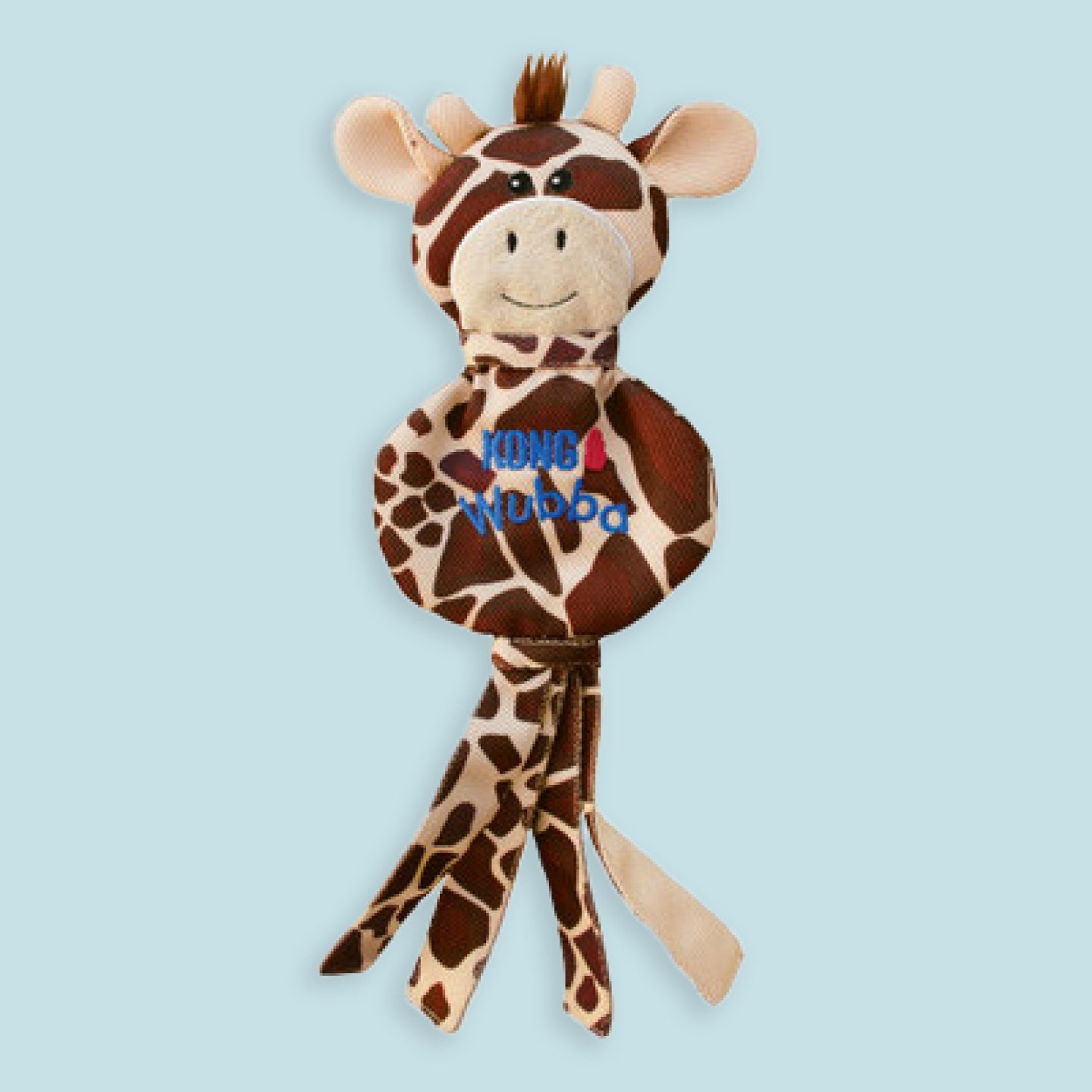 KONG Wubba No Stuff Giraffe Dog Toy