Pure Duck Wing
Tax included.
Suitable for puppy, adult & senior dogs
100% Australian, Maremma free range duck
Ethically raised, nutrient dense protein, natural aid in oral care maintenance
Chemical free, preservative free & additive free
100% premium raw & natural dog food. Tathra duck minced. Nothing added. RSPF is Australia's first pet food company providing 100% ethically produced, pasture raised, free range, chemical and antibiotic free pure whole Tathra duck. This human-grade duck is used by hatted restaurants and premium human food retailers throughout Australia.
Suitable for dogs from 10kg plus, may be cut into smaller pieces if desired. 

Each duck neck pack x 2
This is the newest premium raw dog food on the market. Revolutionising nutrition for dogs. Duck for dogs offers all the nutrients needed for dogs at all stages throughout their lives. It is rare you will find natural and raw dog food on the Aussie market today offering all of this in one meal. It is nutrient dense, and the cleanest of pure proteins you can feed to your pet. This meal mimics a whole prey animal they would consume in the wild, as nature intended for our feline friends. Our duck for dogs has been carefully formulated with strict guidelines sourcing a complete whole-food they have enjoyed for over 30 million years.
Delivered frozen for freshness, safe to thaw 50% in the refrigerator to refreeze in portion sizes.
We recommend that if you wish to portion control your meals yourself, it is safe to semi-thaw meals in the refrigerator and refreeze immediately.
Rich in amino acids + antioxidants & omega 3
Rich in B Vitamins for coat & heart health
Supporting digestive, bone & joint health
Supporting muscle strength & brain function
For individual treat-style products like duck pieces and salmon heads, they are most beneficial when used as a supporting ingredient to a meal rather than a complete balanced meal for breakfast or dinner.
They can be used as a treat to last the day or cut up in smaller portions to top off one of our signature blends.
*This is a guide only. Intake will vary depending on age, weight, breed, sex and pet's activity.
View full details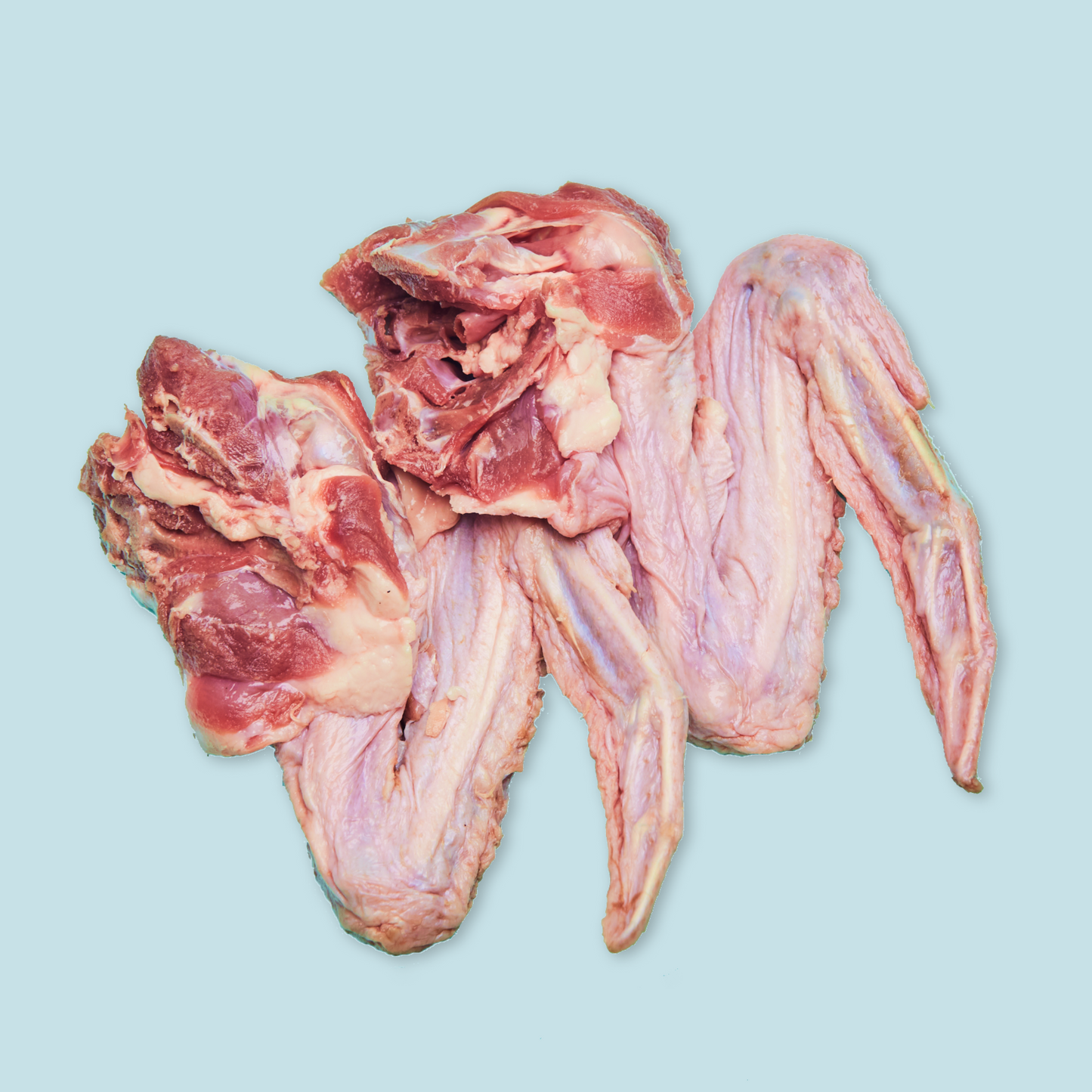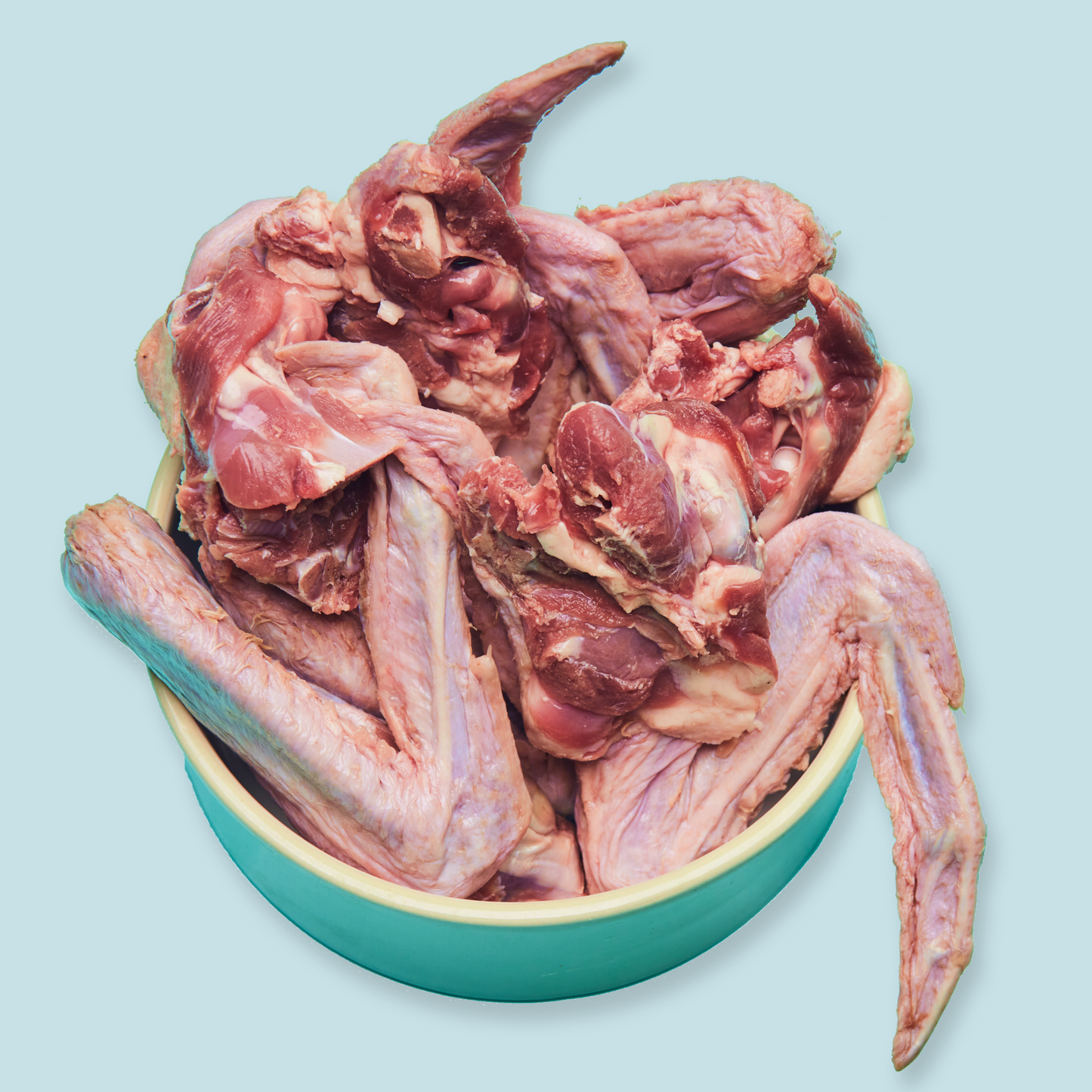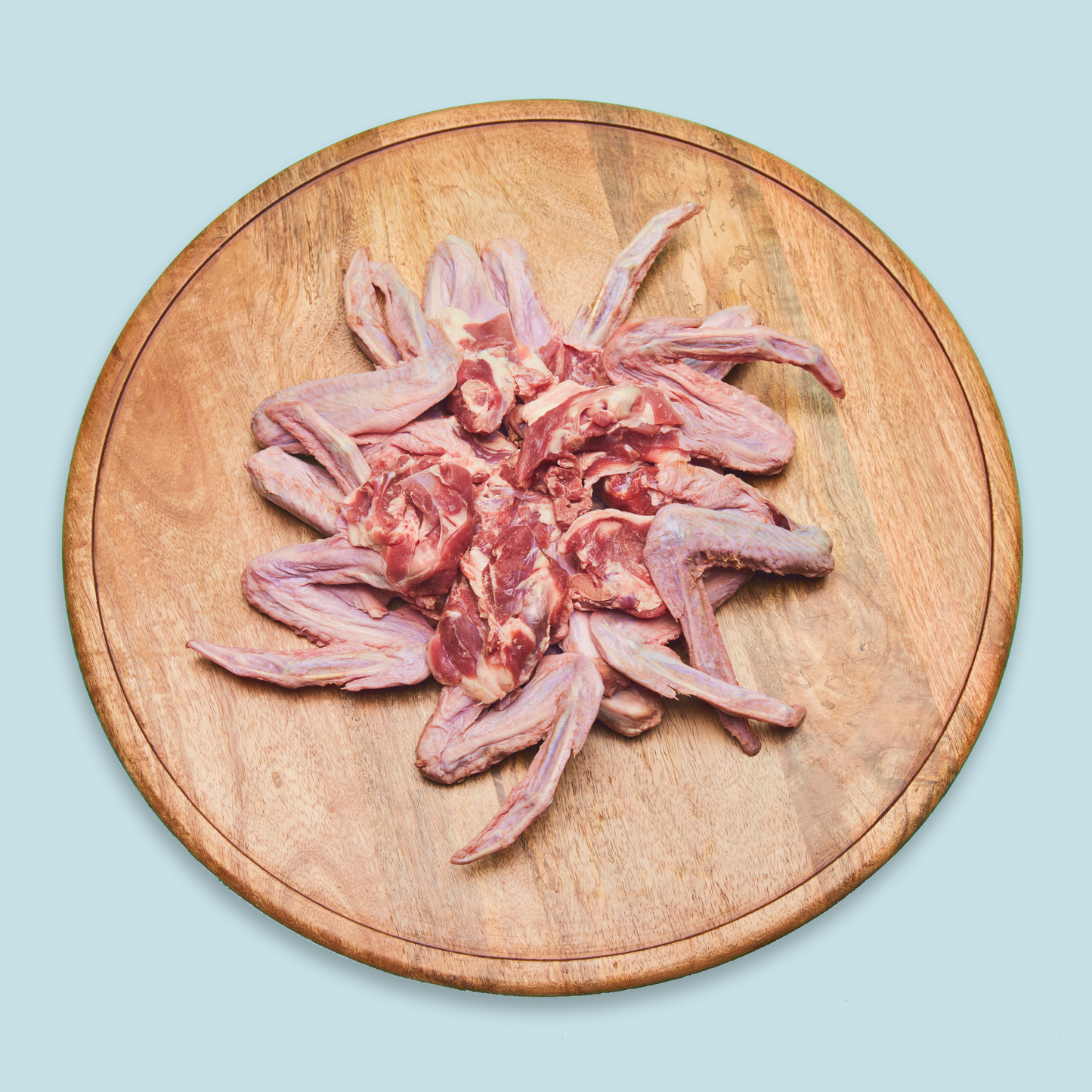 Tathra Place - Free Range
Tathra Place - Free Range
We know that HAPPY animals, lead to HEALTHY customers that are HEALING the earth.
Regenerative, multi-species farm in Wombeyan caves, NSW
Feeding as many humans (and animals) as possible with ethical, beyond free-range, nutrient dense, hormone/anti-biotic/chemical free protein.
Tathra Duck Information
No Ordinary Duck
RSPF have carefully selected this single protein, proud and honoured to be the first exclusive pet food company to offer 100% Australian Maremma Free Range Pasture, Aylesbury Pekin ducks.
This duck is raised completely free range, chemical and antibiotic free in Taralga, NSW by Tathra Place Free Range family farm producers Luke & Pia Winder.
The ducks enjoy roaming free in flocks with Maremma dogs to protect them from predators as part of a highly rotational land healing regenerative agricultural system. 
Pasture-raised naturally and ethically treated by a passionate farmer, with an appreciation and respect for the animals welfare, valuing the food that sustains us and our pets.
The ducks eat a non GMO grain supplement that completes, a diet of grass, bugs, worms and anything else they can find on natures earth, resulting in a complex flavour, highly nutritional and sustainable complete and balanced pet meal.
All Tathra Place Free Range animals have access to water from the Wombeyan Caves aquifer, pure and natural drinking water. The ducks also have access to dunk tank's designed and developed by Luke himself, giving them access to clean water for bathing and good beak health which is imperative for the health of water fowl.
With plenty of natural pasture, zero chemicals and zero hormones, these ducks are true pasture and ethically raised ducks, like no other, your pets will thrive and can feel confident knowing the choices you make with what you feed will impact your pets wellness.
RSPF partners with Australian suppliers, growers and farmers who share our passion for premium, fresh quality ingredients. That's why all RSPF meals are guaranteed the freshest pure whole food quality ingredients supporting 100% Australian grown always. 
Feel confident your pets are gaining consistently with every meal carefully formulated every time.