Salmon for Dogs
Tax included.
Suitable for puppy, adult & senior dogs
100% Australian made & sourced, human-quality ingredients
Single ingredient protein
Premium pure whole Atlantic Australian salmon minced! Nothing added. Salmon Classic for dogs is a biologically appropriate premium raw mix. Brilliant for puppies for growth and development, thriving on all the benefits at an early age. Grain free as it should be.
This meal is hypoallergenic and great for fussy eaters and working dogs due to the derived energy source offering long endurance maintaining energy levels and anti-inflammatory. Can be added to any variety of red meat protein or as a complete meal on its own. Give your dog the essentials they need for a happy and healthy life with nothing but pure fresh raw food, there are plenty of reasons to switch. 
Feeding guides, click here

Delivered frozen for freshness, safe to thaw 50% in the refrigerator to refreeze in portion sizes.
We recommend that if you wish to portion control your meals yourself, it is safe to semi-thaw meals in the refrigerator and refreeze immediately.
Rich in B vitamins and minerals supporting immunity strength and healthy heart function
Source of omega 3, 6, 9 + essential fatty acids for heart, brain, nervous system, skin & coat
Brain + heart function & support
Rich in protein and highly digestible for healthy strong muscles maintenance and development with weight management
50% Pure Whole Salmon Meat 20% Salmon Organ Meat 30% Salmon Refined Bone, Cartilage & Skin
Protein 20.5g, Fat 16.7g 
100% natural fresh meats with no preservatives, no additives.
Delivering essential fats, proteins and nutrients for your pets health.
Our single protein options are living tissue composed of living cells providing balanced minerals.
That's why we offer our range of single protein options for your pet to have a complete, raw and fresh diet.
We provide meats and treats that give pets energy from the source of protein and fat, not carbohydrates.
This is essential for their physiological function, energy and endurance levels.
Sourcing premium quality meats, organ and oily fish is the key success to Right Start Pet Food.
Australian sourced ingredients made in Australia with a proven guaranteed analysis quality human grade ingredients.
View full details
The right size depends on your fur friends size, age and activity level. To learn more, see our 'Feeding Guides' in the footer.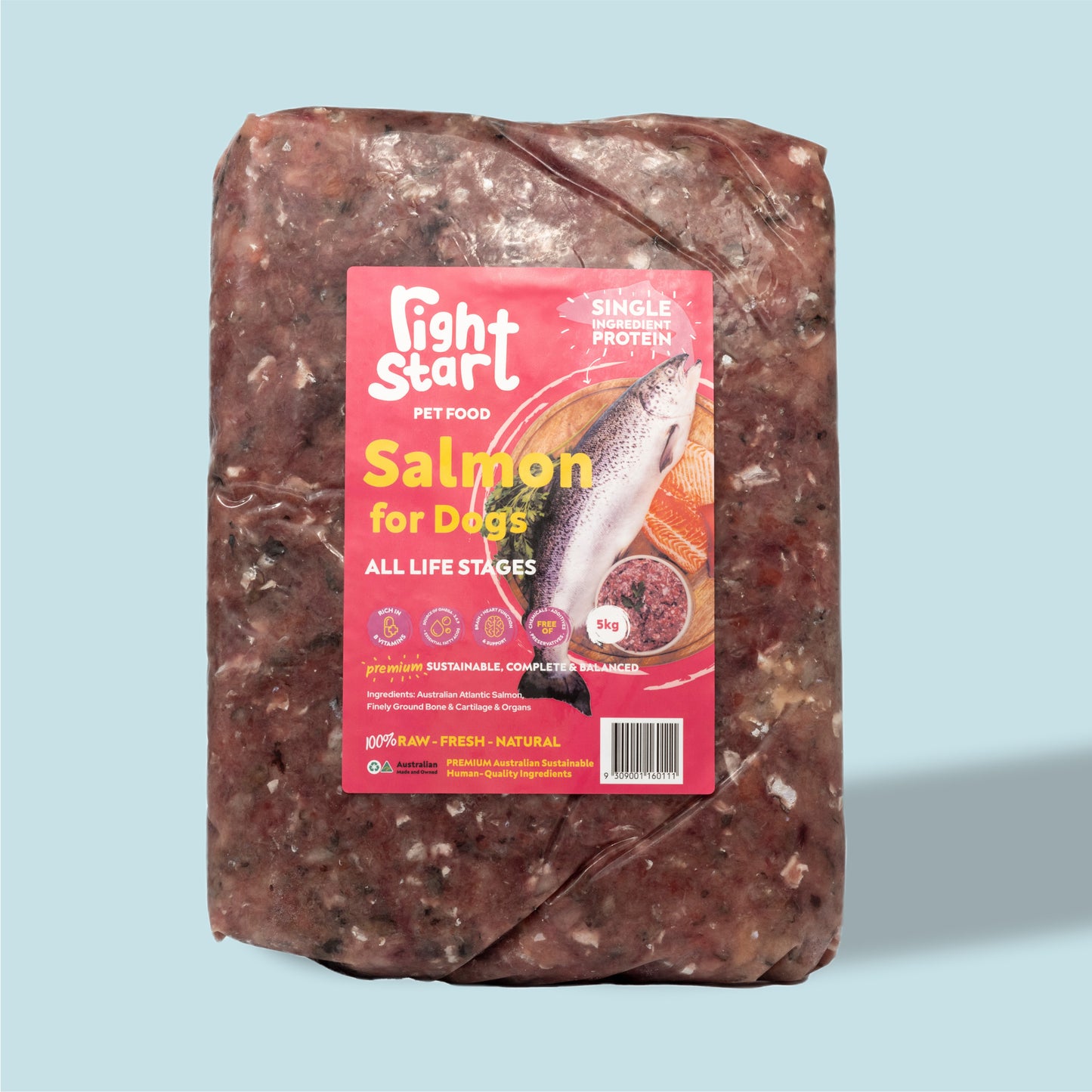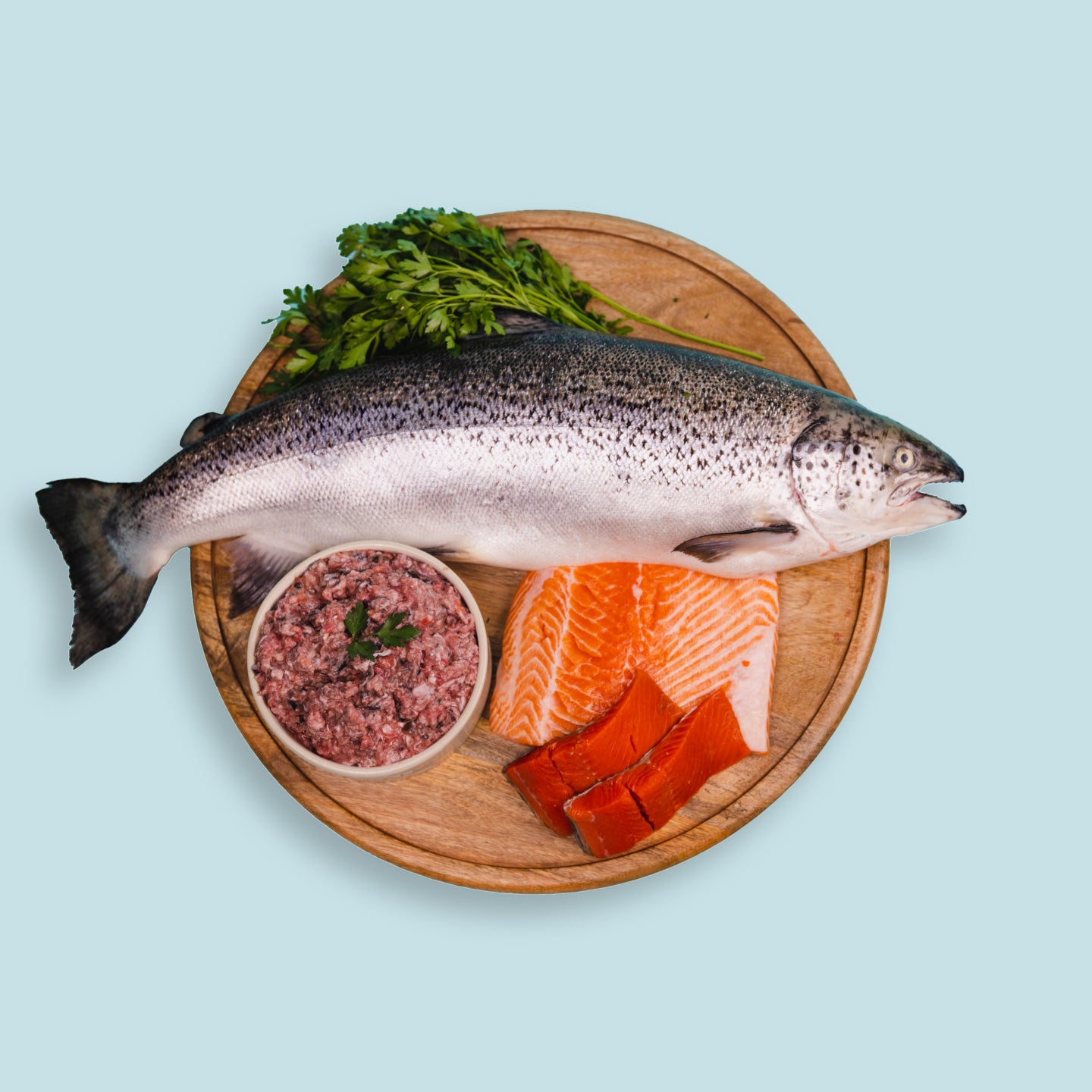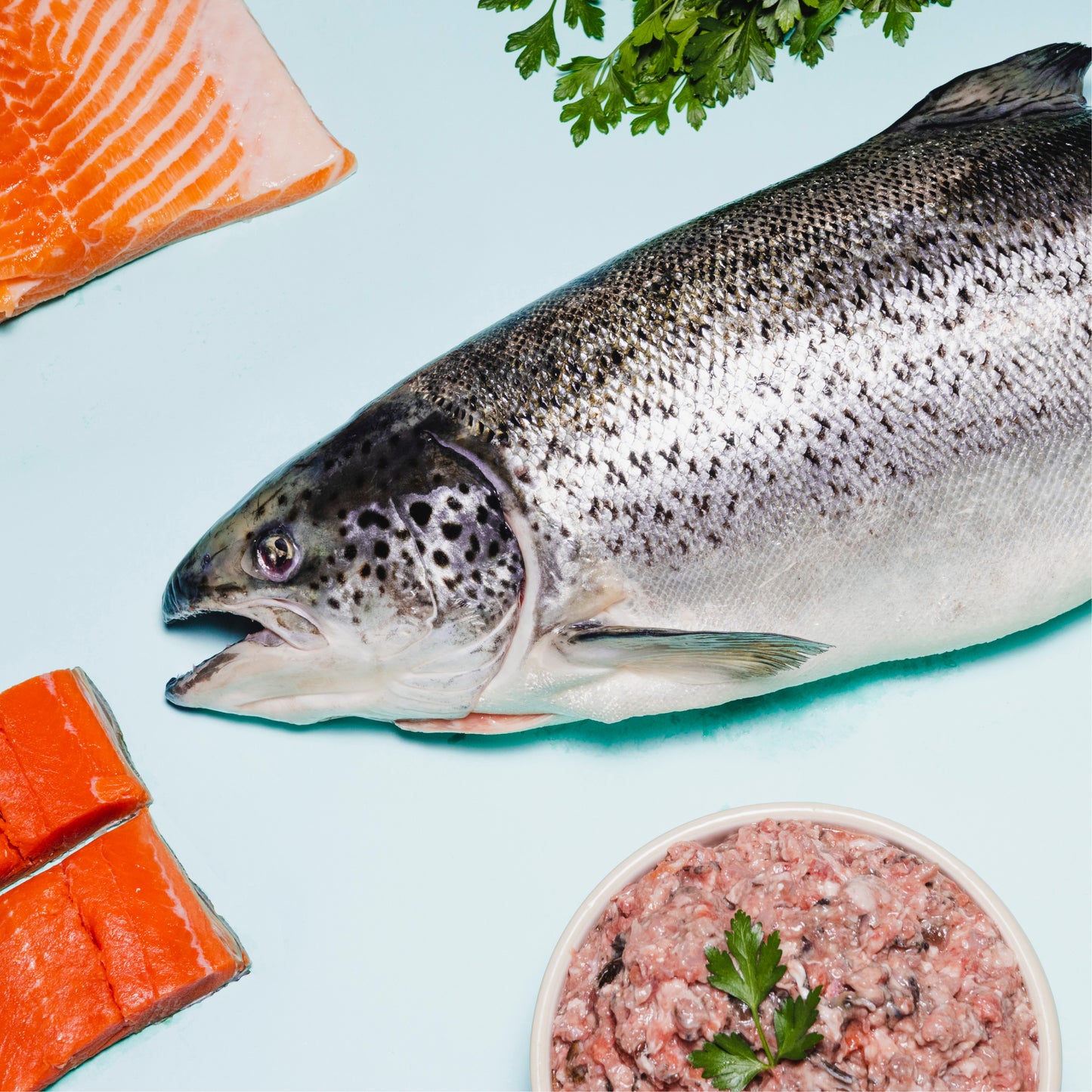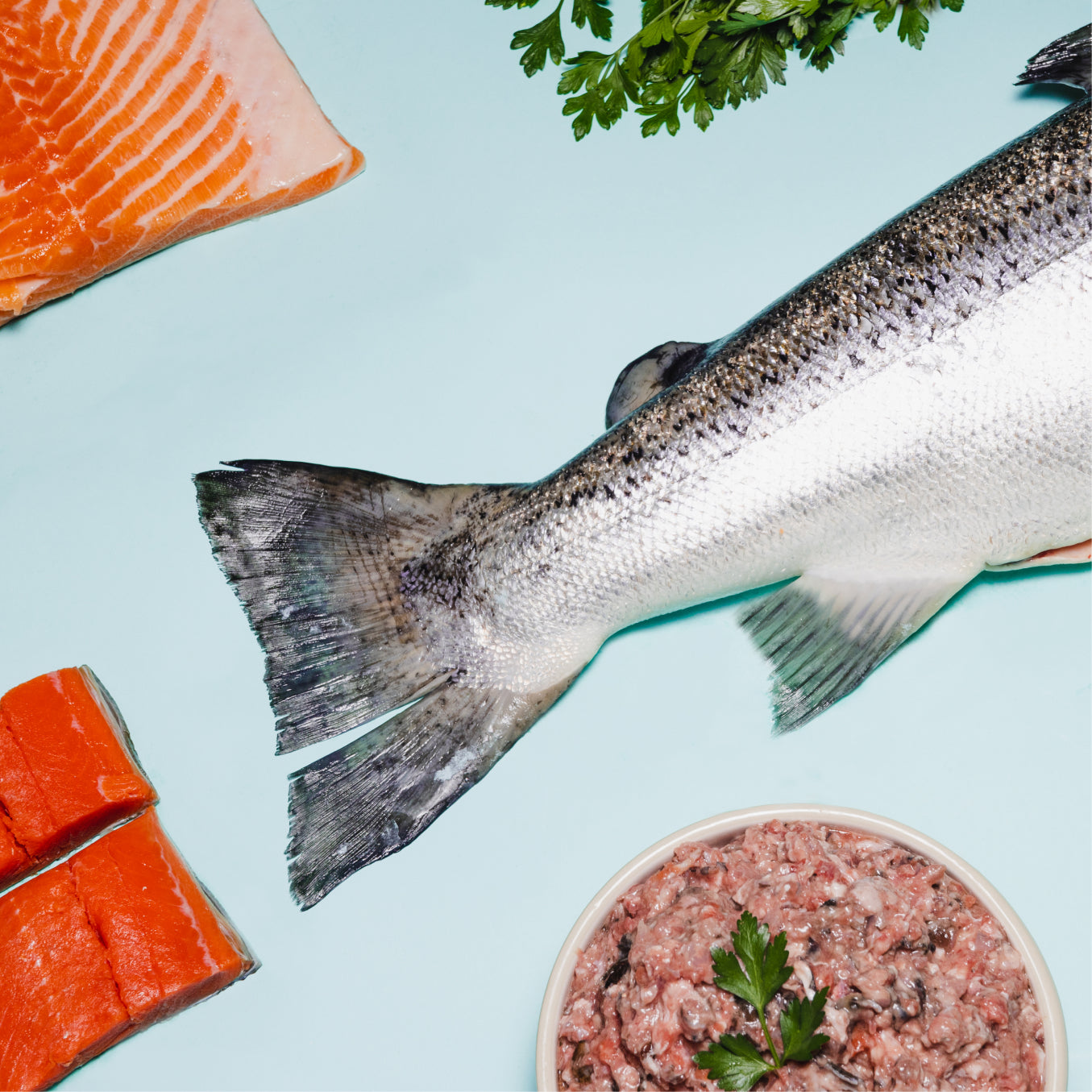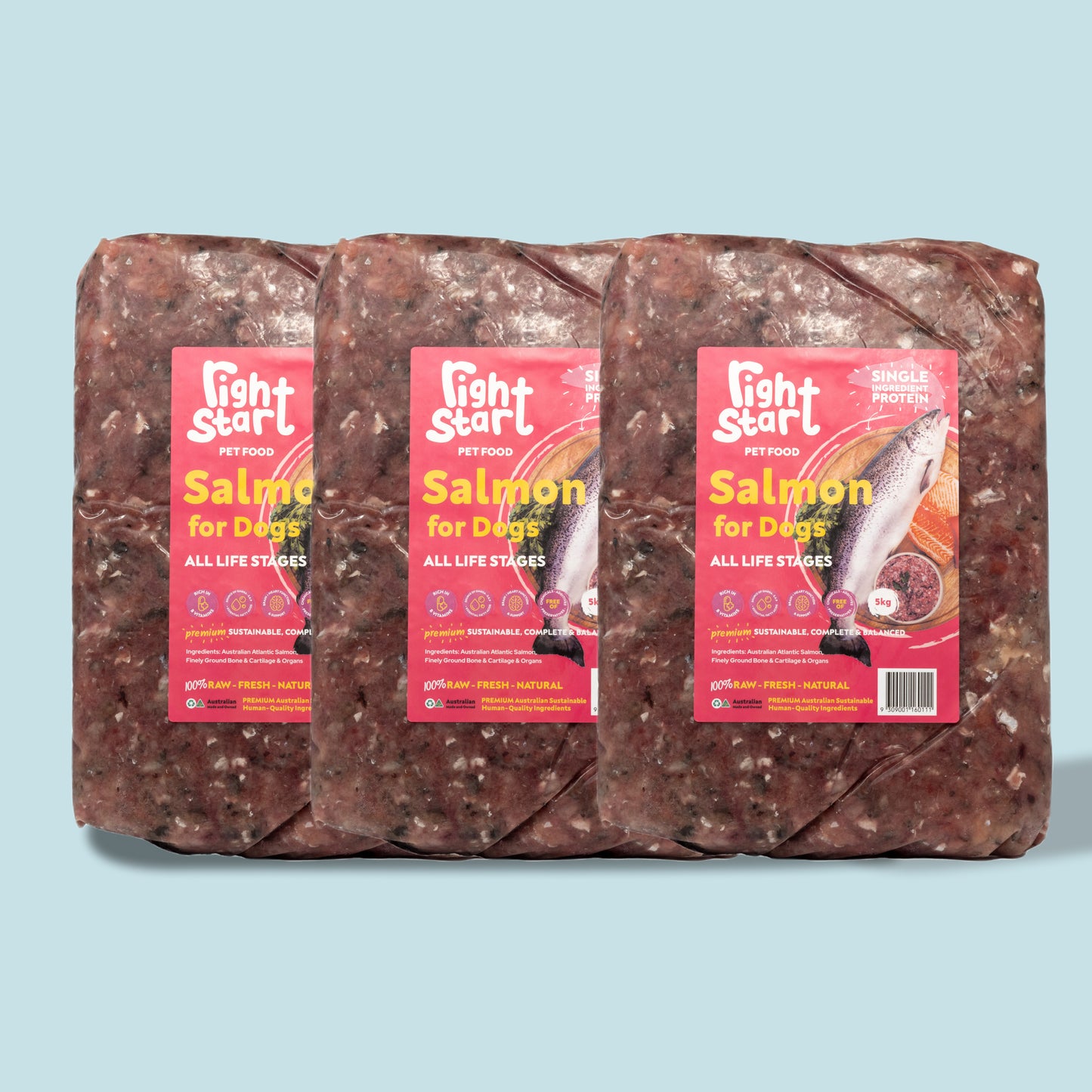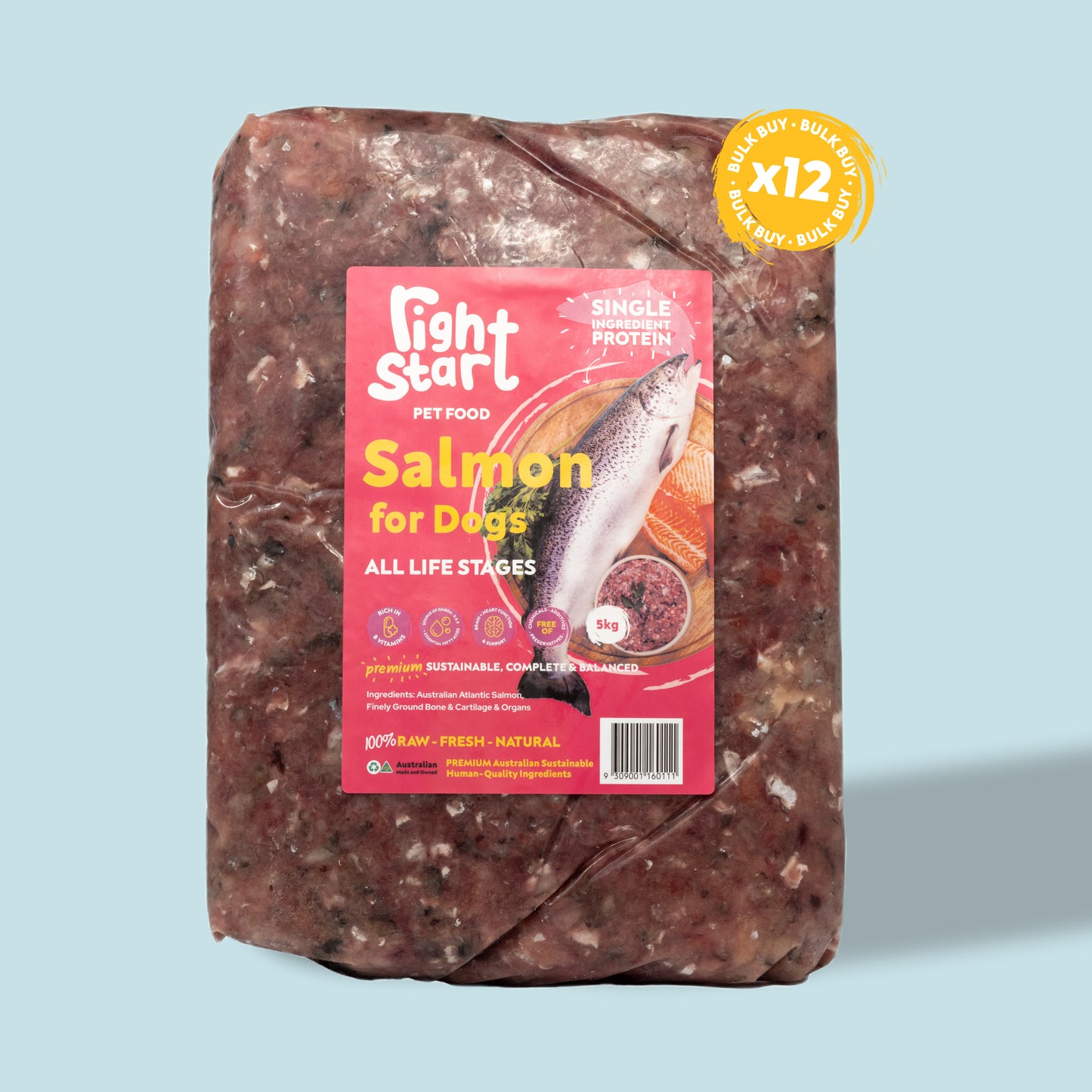 Frequently Asked Questions
Salmon is an excellent food your dog can consume daily; when combined, salmon offers an incredible balance of good fats.